Boat Insurance
Protecting your boat with boat insurance should not be complicated. Like most of your assets buying too much or too little can put your investment at risk.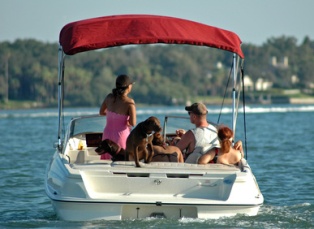 The Agents at Insurance Concepts of St. Louis will shop many of the available markets to find the boat insurance coverage you need. Whether it is a family Runabout, Pontoon, Cruiser, Houseboat or a High performance boat we can find the perfect insurance coverage for you and family.
Jetski's or PWC's are best insured on their own policy, you could cover it under a homeowner's insurance policy. This is not the best way to cover this asset. Give us a call the discuss your PWC/ watercraft insurance. These PWC/watercraft policies are the designed to be the best way protecting you.
When you have a boat you most likely have accessories to cover. Fishing equipment, trolling motors or water toys like ski's or wakeboards are expensive to buy. You will need an endorsements to cover them.
When using your Bass Fishing Boat in unfamiliar lakes and rivers it is easy to damage your motor and lower unit and need towed back to your launch. On water towing and recovery is a beneficial coverage to have.