Motorcycle Insurance
Protect yourself and your motorcycle with Motorcycle Insurance.
Insurance Consultants and Brokers Inc. can help you get the proper motorcycle insurance coverage today! Check out the coverage we have to offer.
---
Insurance Coverage Options
Bodily Injury
Coverage for injury to someone else or property damage that you accidentally caused while riding your motorcycle.
Passenger Liability
Coverage for yourself because of an accident with an uninsured motorist.
Collision Coverage
Coverage for your motorcycle caused by an accident.
Comprehensive Coverage
Coverage for theft, fire, vandalism, and other losses even while your motorcycle is in storage for the winter.
Accessory/Customization
Coverage for paint, chrome or upgraded components such as wheels, pipes or saddlebags.
---
ATV
You want to choose the right ATV insurance company for your needs, and we make sure to provide you with necessary information to make the right decision. We'll help you with your insurance quote every step of the way.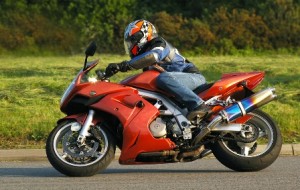 Sport Bikes
Statically, sport bikes are more prone to accidents than any other type of motorcycle. This means having the right insurance is crucial. We'll go over the different aspects of sport bike insurance that help you save time and money.
Cruiser Bikes
These bikes have a large amount of accessories that need to be added to the policy. If you do not add these to your policy, it may not covered. Make sure to speak with your agent about the coverage you need.
Note: This is only a general description of available coverage and is not a statement of contract. For further information on motorcycle insurance please contact us.