Condo Insurance
We are your condo insurance experts. We have the best markets whether it is the Master policy for the Condo association, Planned Urban Development or the policy for your individual home.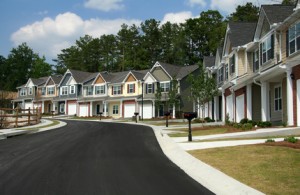 Condominium / Community Associations:
If your association needs property and liability or Directors and Officers coverage for the board members we have or a decade of experience in covering it correctly. Defense outside your limits of coverage with unlimited reporting period are just some of the advantages of our carriers. These will insure adequate protection for your Condominium development and board of directors.
To help us help you its best to forward a copy of the covents or bylaws. Reviewing these documents will eliminate the possibility of costly mistakes. Contact us to discuss your needs.
---
Individual Condo Unit Owners:
If you are needing condo insurance coverage for your individual Condo Unit. The first step is determining your needs. This starts with reading your association bylaws and master policy. The master insurance policy will cover the outside structure and common elements. The gray area is where does the master policy stop and your HO-6 Condo policy Start. You don't want to find out after a loss that a large gap in coverage between the two policies leaves you pay thousands of dollars in out of pocket repairs.